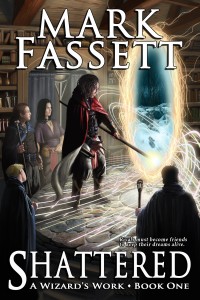 I just watched a video of Amanda Palmer speaking. Again, like her commencement address and her TED talk, it's a powerful, unique speech. She think deeper about art than I ever have, but at times, the way she talks about it nearly makes me tear up. I feel like an idiot.
But I shouldn't.  Art matters. ART matters in a way that I think we all take for granted. We take it for granted because there's so much of it that we can't avoid it. And, frankly, ninety percent of what exists doesn't have a chance of resonating with you, or with me. The beautiful thing, though, is that the ten percent that does resonate with me is likely to be a different ten percent than the ten percent that resonates with you, or your neighbor, or your grandmother. We all have a different ten percent.
Am I making art when I write? Certainly. Good art? I can't answer that. I write what comes to me. I don't construct it. I try to tell the stories I have inside me while trying to avoid rehashing my influences. Do I succeed? I think so, but I do not know for sure.
And that's where you come in. If my work is in your ten percent, please help me. Tell the world, or at least, tell your friends. If my work is not in your ten percent, then help another artist and tell everyone about the work that is.
"Connecting The Dots" – Amanda Palmer @ Grub Muse conference
~~~~~~~~~~~~~~~~~~~~~~~~~~
All this week (through the 31st of May), Shattered is on sale for $2.99 as part of a group promotion with a lot of other awesome fantasy works. Pick up Shattered on the cheap and get it read before Fragments comes out in early June (I'm aiming for the 6th, but with the vagaries of the US Postal Service and the speed of bits on the internet at the various retailers, it might be an extra day or two).