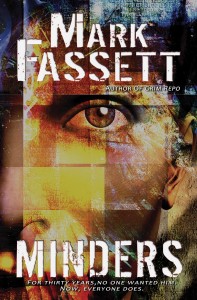 Steve sleeps in the darkest of places by day and roams the streets at night, a victim of cutting edge science. His unwanted reality crashes down around him after he receives a cryptic message from another who shares his fate. "They hunt, brother." Steve must dodge betrayal, clandestine organizations, and others with abilities like his to learn why, after thirty years, someone finally cares.
When I first released TrackerBox, the plan was always to have an introductory price, and then raise the price to something that made more sense based on what TrackerBox is and the market for it. It's been sitting at $60 since 2012, and since then, I've updated it fifty four times. I've added features, marketplaces that people have requested, and I haven't charged one extra cent for that ongoing support.
I've had people suggest that a yearly subscription fee might cover the cost of that ongoing support, but I'm not at all interested in charging a subscription fee. I want to offer you a one time fee for something you get to keep and continue to use on your hardware. I want it to be a value for you over time.
But I still need to support the ongoing updates.
I've looked around at the other options available, and there isn't another application available for your desktop that does what TrackerBox does. There are services where you put in all your information, and they give you similar information, but they will cost you at least $60 a year, and if you have any number of books at all, they can cost twice that or more.
With all that in mind, I've chosen to raise the price of TrackerBox to $89.99.
It's $30 less than the first year of the biggest alternative, and you get an application on your computer that is frequently updated, doesn't require you to store passwords on someone else's website (or even your own computer), and saves you hours of time each month over playing around with spreadsheets.
I have some more updates planned for TrackerBox in the coming months, and I'm working on a solution to a much asked about port to Mac. I don't know if it will happen, but I'm working on finding a way to make it happen.
So, if you've read this far, and you're completely angry with me for raising the price right as you were about click that buy button, I've got a coupon for you.
Through the end of August, you can get TrackerBox at the old price of $59.99 by entering the coupon code TBAUG2016 at checkout.
I have talked for over a year and a half (might be two years, now), about releasing a Mac version of TrackerBox. I've even done quite a bit of work on it, and could probably have it complete in a month of concentrated work.
But, as I've mentioned here before, I've had a lot of personal life difficulties that have pushed it out, further and further, and I think it's time to be realistic about the chances of me ever finishing the Mac version of TrackerBox. They're pretty much slim to none.
It's not that I don't want to give my favorite writer friends who work on a Mac the opportunity to shave hours off of the time they spent dealing with their numbers. I'd really love to be able to do that. However, I have an eight hour a day side job, kids to manage, books I want and need to write, a wife to keep happy, and the the current versions of TrackerBox and StoryBox to support.
Recently, after our car decided to stop shifting gears, I had to visit the doctor because I had soreness in my left arm, a high heart rate, elevated blood pressure, and unexplained sweating. After an examination and an EKG, he prescribed anti-anxiety medication.
It became clear to me that there was a reason the Mac version of TrackerBox kept slipping. I just don't have the bandwidth for it.
I'm really sorry I'm not able to follow through on it, but I've got to do what's in the best interests of my health and my family.
With all that said, if there is some intrepid Mac programmer out there who would like to help take the Mac version to completion (I estimate it's about 30-40% done), contact me and we'll see if we can work out the details. You would have to know Objective C and C++ fairly well, and I would like to see examples of software that you have taken to completion.
It's been over a month, and I'm sure some of you are wondering what's going on. Look to the right. See the progress meters? They're getting updated finally.
Mendleson Moony is now moving along smoothly. I've written over 11000 words this week alone. If all goes well and I judged the final length correctly, I'll finish the draft right around Thanksgiving (probably the day after).
I've started the final edit of Questioner's Shadow. I'm currently editing about two chapters each evening. I'd like to push that to three, if I can, but at two chapters a day, I should be done with it in a couple weeks. Then it's time to do the layout, order the proof and do the final proofread. I'm going to try to push that as much as I can because I'd like to have paper copies available for the holidays so that I can give them away as presents.
You may have noticed that the Fragments progress bar has disappeared. I took it down because I'm not actively working on it. However, it will go back up as soon as the draft of Moony is finished. Seeing as how it's the sequel to Shattered, I'm hoping to have it available for you before the end of March. It's not a firm date. I have to write the thing, order the cover art and hope the artist can deliver it on time, and get it edited and formatted. And, let's face it, I haven't had a track record of finishing a novel without taking a break somewhere in the middle. However, it IS coming, and it's the next project in the pipeline.
And the last thing. I'm no longer posting software updates here. Bookmark this link if you want to be informed of updates and have the automatic update check turned off. You could also follow me on twitter (@mark_fassett) if you want. I tend to announce them there.
Now, if you'll excuse me, my cat just vaulted onto my leg with claws extended. I must go tend to my wounds.
So, today is the last day to get Shattered free with the purchase of StoryBox or TrackerBox. After that, well, you'll just have to buy it separately.

This version adds support for an older version of Amazon sales reports (prior to 8/2010) and fixes some issues surrounding some apparent variation in the current amazon reports. It also adds an option to auto expand groups when grouping by a column.
I'm running two deals right through June 30, 2011.
First, there's a coupon on my twitter feed for 50% off of my retro action shooter game Derelict (for Mac or PC).
Second, I will send anyone that buys a copy of any of my software (even Derelict with the coupon) a free e-copy of Shattered.
You can find StoryBox and TrackerBox here..