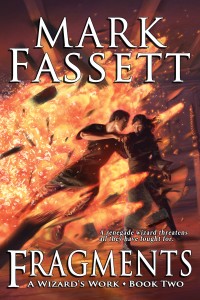 I've been waiting for a long time to show this off. It's another amazing Joe Slucher piece. He somehow manages to figure out exactly what I'm looking for, even when I'm not sure what it is that I'm looking for.
I've had the art since January. I wanted to wait until I finished the initial edit, which would mean that there's a finite amount of time left before I publish the book. The book is with my beta readers right now (an intrepid bunch). When it comes back from them, there's another edit pass (to incorporate their comments), and then the process of publishing.
I know some of you have been waiting a long time for this book, and I can't wait for you to read it.
Anyway, props to Joe. I hope the book lives up to the cover.