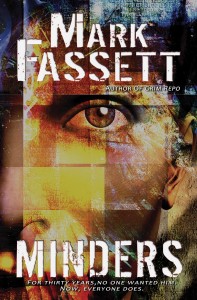 Steve sleeps in the darkest of places by day and roams the streets at night, a victim of cutting edge science. His unwanted reality crashes down around him after he receives a cryptic message from another who shares his fate. "They hunt, brother." Steve must dodge betrayal, clandestine organizations, and others with abilities like his to learn why, after thirty years, someone finally cares.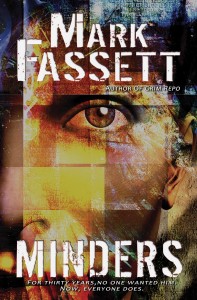 Early last year, I wrote this book. It started in a sewer, and went in directions I could not have anticipated. I planned on releasing it in October last year, but life intervened and I couldn't even read it for months.
But, eventually, I was able to right myself, pick up the book, and start working on it again. A funny thing happened. I couldn't put the book down. Even though I was marking passages and errors, I read through it in only a couple days.
I had no goals when I wrote this book, other than to do something different (for me) and to write an exciting story, and I think I achieved both of those goals.
So, more than a fourteen months after I put the last word down on the first draft, Minders emerges from the sewer to see the light of day.
---
Alone
Steve never wanted to live his life at night, sleeping in the darkest places of the city during the day. He never asked for his body to change and give him abilities that would turn him into a pariah. And after thirty years, he never thought his life would change again.
Hunted
Deep in a dark sewer, his unwanted reality comes crashing down after he receives a cryptic message from another that shares his same fate. "They hunt, brother."
Betrayed
In a race to learn who hunts him, Steve must dodge betrayal, clandestine organizations, and crazed people with abilities as strong as his own to learn why, after thirty years, someone finally cares.
---
Available now at Amazon, Barnes & Noble, and Smashwords. Apple iBooks and Kobo will be available as soon as it gets through their process.
Click her for links and an excerpt.
Or, just click the links below, because you know it's going to be great and you don't need an excerpt!
This morning, quite unexpectedly, October came to an end. I'd felt like I had started moving toward an ending a few days ago, but I didn't think I'd stumble over it quite this soon. I would have said, when I woke up this morning, that there were at least a couple days left.
But in my second session today, things wrapped themselves up in ways I hadn't expected, and I found myself with no more story to write.
October is, I think, a much more subtle story than I've written previously. It certainly isn't like anything else I've done. It's going to sit for a couple weeks before I get down to reading it and learning just what I've perpetrated on the world. I'll probably let it go until just after I release Minders. It'll be released at the end of September, just in time for you to read it in… October.
Coming up, next, though, is Minders. This bio-tech thriller/superhero origin story will be out Thursday, May 29th in most online stores. I've ordered what should be the last of proof copies, and if it's in good shape, which I expect it to be, I'll be spending Memorial Day weekend uploading it everywhere.
There's one more thing. Parted Out: Grim Repo Files #2 has a release date, too. July 29, 2014. I'm really excited to get these books out, finally. It's been a long, hard year, but things are finally coming together.
Tomorrow morning, I pick up where I left off on Bloodweave. I'm excited about it, too. I can't wait to learn what Robert, Angela, Gerard, Nina, and Demetrius are going to do.
In the last post, I made some predictions about time frames and other things, and I was wrong on pretty much all of them. Minders din't come out before Christmas, I didn't really get back to writing as soon as I thought I would, and Grim Repo 2 is still sitting on my hard drive.
But that's all old news.
We're still dealing with some issues (who isn't), but things have now progressed to the point that I've been able to write regularly again. Fourteen out of the last sixteen days, in fact. I can finally get out of my head and into my characters heads, and it feels really good.
This weekend, I'm formatting Minders for paper. It'll be released at the end of May. It is, I think, one of the most exciting books I've written, to date. Usually, by this time in the process, I can't stand to read my book again. This time, I'm looking forward to having to do the proofread.
Grim 2 is slated for a late July release. The book October (which I'm writing right now), is due out at the end of September. If I have time, I'll slip in a couple of the stories that I've got sitting around.
I'd like to get these things out faster, but I'm not writing full time. Getting us on a firm financial footing takes precedence, right now, but I'm back on track and pushing ahead.
And as soon as I'm done writing October, I'm going to pick up Bloodweave again and get it out to you as soon as I possibly can.