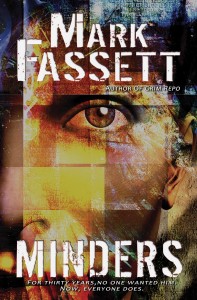 Steve sleeps in the darkest of places by day and roams the streets at night, a victim of cutting edge science. His unwanted reality crashes down around him after he receives a cryptic message from another who shares his fate. "They hunt, brother." Steve must dodge betrayal, clandestine organizations, and others with abilities like his to learn why, after thirty years, someone finally cares.
Today marks the ten year anniversary of my marriage to my lovely wife, Wendy. Ten years went by surprisingly fast.
Wendy, if you're reading this (of course you are since I'm going to tell you to read it), prior to meeting you, I would have never imagined that I would have found what I found in you. The support, love, and sense joy you give to me is a level of magnitude greater than I ever could have expected. I don't deserve you, but I'm glad you're mine.
Love,
Mark