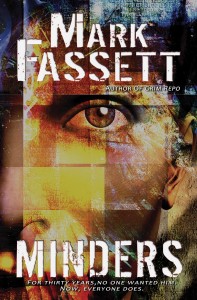 Steve sleeps in the darkest of places by day and roams the streets at night, a victim of cutting edge science. His unwanted reality crashes down around him after he receives a cryptic message from another who shares his fate. "They hunt, brother." Steve must dodge betrayal, clandestine organizations, and others with abilities like his to learn why, after thirty years, someone finally cares.
Grim Repo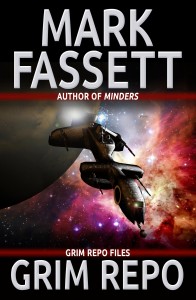 Aboard the Grim Repo, starship repossession specialist Grimm and his crew don't often fail to repo their targets.
But when his latest repo goes terribly wrong, Grimm finds himself caught between the bank that hired him, the delinquent who tried to kill him, and an ex-lover who may want to help him . . . or may want him dead.
Parted Out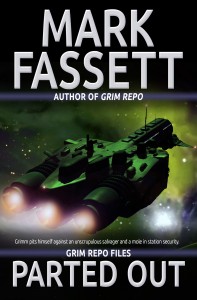 Starship repossession specialist Grimm and his crew, after their last botched repo, look forward to an easy and quick job, with their eyes on a much needed vacation as a reward.
Unfortunately, nothing ever goes as planned for Grimm. Caught between a salvager who wants the same ship and a bank that has him on a very tight deadline, Grimm must use every trick he knows to get the ship off station, intact and on time, while keeping himself and his crew alive.